eLMA is designed to monitor one or more LIFE project carried out by the beneficiary organization.
There can be two situations:
1.
When the same organisation runs more than one LIFE project and it wishes to monitor both of them in eLMA and employees of this organisation are employed in all of those projects (one employee works in more than one LIFE run by the organisation). In such a case the Coordinating Beneficiary need to add all those LIFE projects it wishes to monitor via eLMA and configure those projects from the beginning designing list of users, employees, budget etc. The procedure of adding new project has to be performed as many times as many projects there are. In this tab, the basic data on the project are entered: number, title, duration. It is possible to change the data at any time. Keep in mind, however, that the data from this module are then transferred to the corresponding field in the LIFE Financial Statement at the time of its generation.
This situation can be visualised as: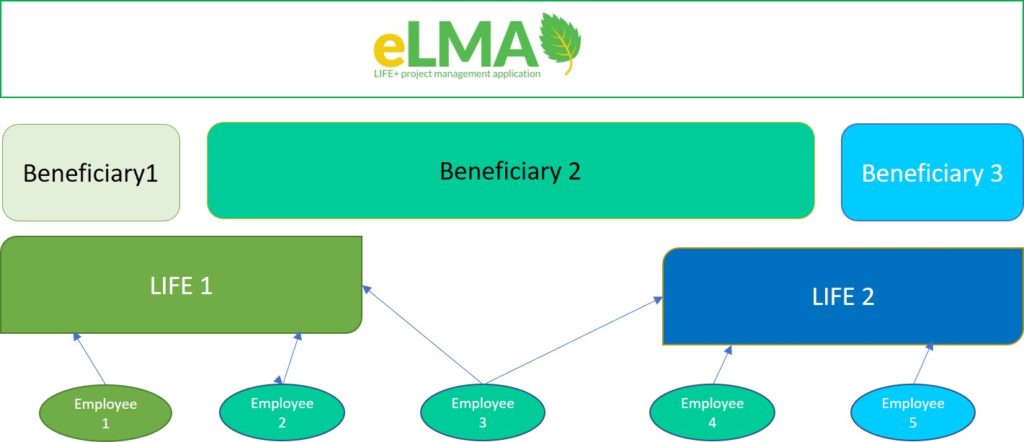 If this is your case the next step is to determine the ⇒ list of users
2.
When organisation runs more than one project and wishes to monitor only working time of employees split into all those projects. In such a case eLMA will monitor costs of only those projects that are listed on the "List of projects" tab. BUT any of the beneficiaries of those listed projects can additionally add "external project" that will be visible on its employees' timesheets. It allows them to register hours spent also on those other, external projects in comparison to the leading LIFE project that is recorded in eLMA.
This situation can be visualised as: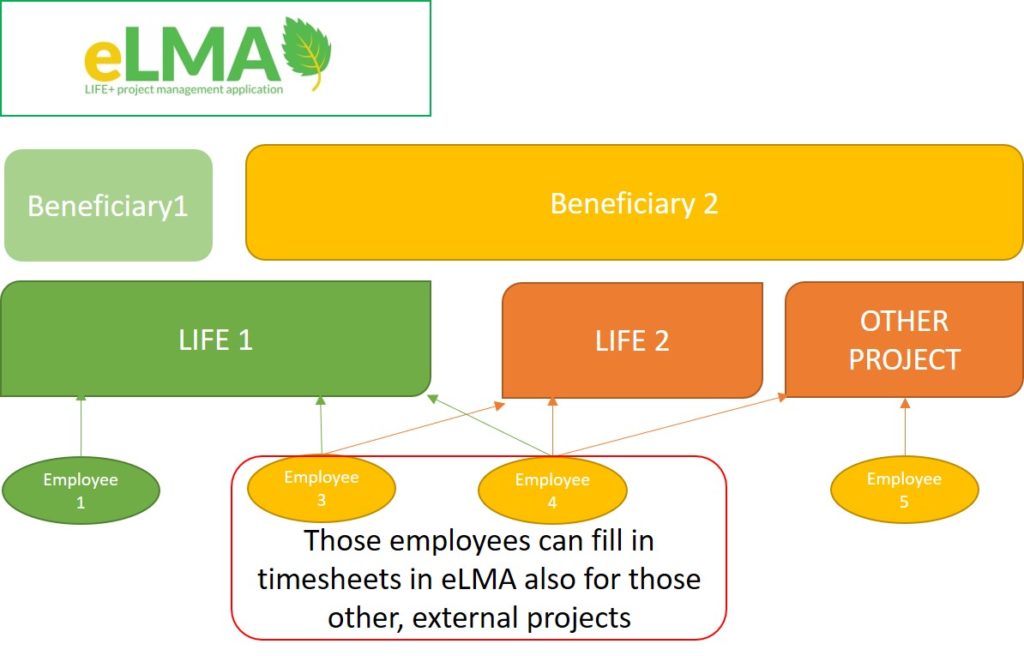 If this is your case the next step is to determine the ⇒ external projects